Speedily delivering a new outlook
Share - WeChat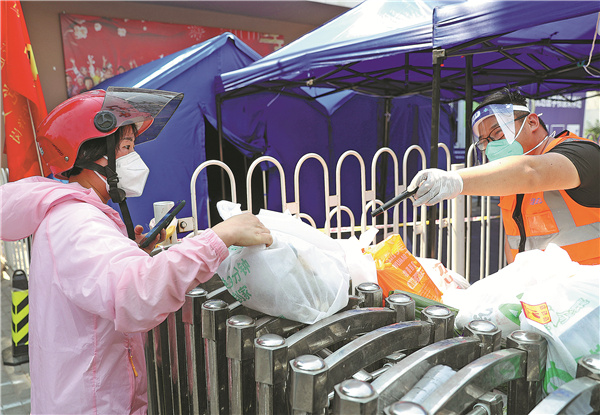 Women food couriers make their mark in a sector once dominated by males.
Tian Lei never considered turning to food delivery to earn a living.
In the early 2000s, she had her own business farming foxes in Qinhuangdao, Hebei province, along with her husband. To make more money to keep their business going, the couple also worked part time at a nearby factory.
They worked very hard from 4:30 am to 8 pm and had a stable life, dreaming about bringing their daughter from their hometown of Chifeng in the Inner Mongolia autonomous region.
However, in 2016, their business collapsed and closed. A year later, the couple decided to move to Beijing to work as food delivery riders.
"It was a totally new job for us. We knew nothing about it. We just kept one thing in mind: work extra hard to make more money," says Tian. "We are both over 40 years old and struggled to find a job. Food delivery seems to be the only job that fits both of us.
"It's not a difficult job to do as long as you can ride a motorbike," Tian adds. "The flexibility of being a food delivery rider and the core of the job-the more orders you take, the more money you make-also tempted me."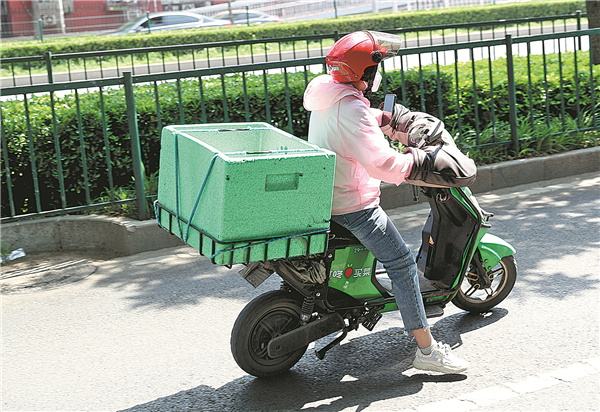 The couple rented a room in a three-bedroom apartment in Tongzhou district for about 1,500 yuan ($223) a month. Tian began work at 7 am and usually got back home during the night. Back in 2017, Tian could make about 400 yuan a day.
Social distancing and working-from-home during the COVID-19 pandemic has meant demand for food delivery has skyrocketed in big cities. A greater number of people are joining the field as riders, which makes the job competitive and even harder.
Some demanding customers can also create problems for Tian. Their bad reviews and negative comments can directly affect her income.
Delivery platforms usually give bonuses if riders accomplish a certain number of deliveries. Tian is always waiting on busy streets, in sunshine or rain, to get as many orders as possible. She only takes one bottle of water, 500 milliliters, every day to save time and she doesn't take a break.
Most Popular