New occupations come with new advantages and create more jobs
Share - WeChat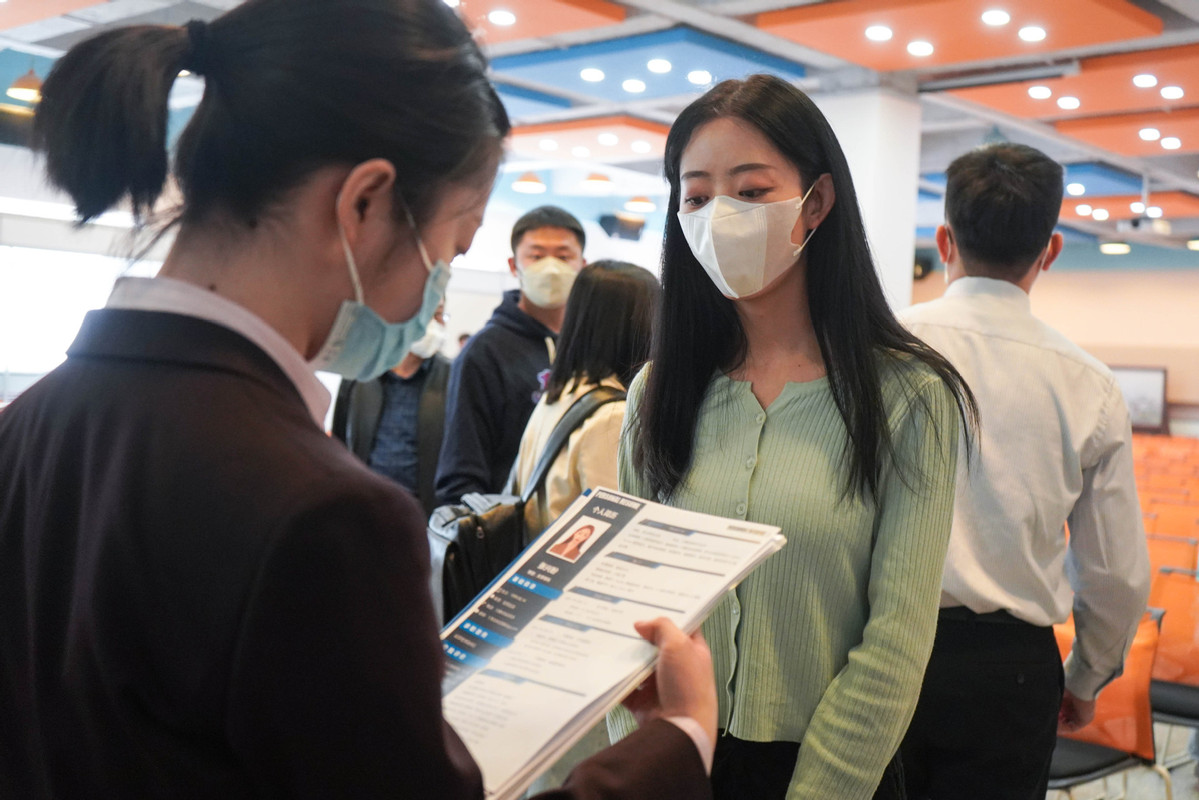 Editor's note: Decades of reform and opening-up have not only transformed China into the world's second-biggest economy but also facilitated the emergence of many new occupations in the country. A veteran journalist with China Daily analyzes people's outlook toward these new occupations.
A few days ago when I was discussing something on a WeChat group of neighbors, I realized the group leader's name and picture looked familiar. I contacted him and found out he was the "little boy" who used to be my son's playmate 20 years ago.
"I am a community social worker as well as the grid manager of your neighborhood," he told me.
China is promoting a grid social management model to improve services to residents. Under the model, communities are divided into different grids and a full-time manager is appointed to provide services for a few hundred families in a grid.
The managers provide all kinds of services, from informing residents where to get a nucleic acid test to resolving disputes between neighbors, from making sure all fire-preventing measures are in place to ensuring garbage is sorted before being disposed of.
"It's a job that keeps me busy round the clock," the young man told me.
Grid manager is a new occupation, a new management model which is expected to create about 1 million jobs once it is implemented throughout the country.
The development of new technologies and the service industries has given rise to many new occupations in China. Since 2015, some ministries including the Ministry of Human Resources and Security jointly have released four lists of newly-recognized occupations, ranging from grid managers to unmanned aerial vehicle "pilots", from agriculture managers to carbon emission supervisors. Most of the officially recognized new occupations, however, are related to new technologies, with some being labor-intensive.
While thousands of grid managers are working to make sure residents live in harmony, millions of kuaidixiaoge (delivery persons) are shuttling through avenues and narrow lanes to bring food and other necessities to the people. Millions more are managing e-commerce stores.
Some of the new occupations may not be creating a lot of jobs. Still, they have become hot topics of discussions. Yuesao (nurses employed for a month or a fixed period) is a new occupation many rural women are interested in. With their child-caring experience and some professional training, middle-aged rural women can provide intensive care to new mothers and newborns for a month or so. The demand for this service is so high that the pay for such nurses has increased to between 9,000 ($1,350) and 35,000 yuan a month in cities such as Beijing, depending on the qualification of the service provider.
When we were young, matchmakers used to find ideal spouses for young men and women. Now some people, calling themselves pindanshi (matchmakers), try to make a match of everything possible. If you want to go on a holiday somewhere and are alone, the matchmaker will find you one or a few companions. If you want to buy something but are looking for a discount, the matchmaker will connect you with many others with the same desire to negotiate a good price for a product or products.
Some people are making money by working as jiandushi (watchdogs or supervisors). They sign agreements with lazy bones to remind them over the phone or through other means to get up, prepare for tests, start writing, walk dogs or to not overeat in order to lose weight. Reportedly, thanks to such a watchdog, a writer finished a book within one month.
In the Guangxi Zhuang autonomous region, a man with a sharp nose has been hired to work as wenchoushi (smeller). Guangxi is known for its rice noodles, whose taste and flavor depend on sour bamboo shoots. A company producing such shoots has hired the man for 500,000 yuan a year for his ability, using his olfactory nerves, to identify the fermented bamboo shoots that are at the best stage for sale.
But often the emergence of new occupations coincide with the decline of some old professions. For example, the jobs of bus conductors, phone operators and clock repairers are disappearing, but that is inevitable given the development of technologies. So we should welcome the emergence of new occupations because they are generating employment.
The author is former deputy editor-in-chief of China Daily.
The views don't necessarily reflect those of China Daily.
If you have a specific expertise, or would like to share your thought about our stories, then send us your writings at opinion@chinadaily.com.cn, and comment@chinadaily.com.cn.
Most Viewed in 24 Hours
China Views